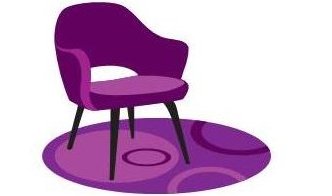 You are not alone…
Tel: 0704 090 1520   Email: Catherine@clearingthoughts.co.uk
I provide proactive psychotherapuetic counselling in two specialised fields of work Trauma and Abuse; to individuals; couples; employees who have experienced unresolved trauma;childhood trauma; panic attacks, childhood sexual abuse, neglect, rejection or abandonment, intra familial abuse (abuse within families), transgenerational abuse (unresolved issues past down to the next generation), low self esteem, trust/acceptance issues, various forms of other abuse emotional/physical/psychological, which involves manipulation, sexual assault (rape), loss, separation, divorce, bereavement, depression, anxiety and stress, which has left a person with low self confidence in trying to trust people again.
We all lead busy lives and then something happens…a life event or issue comes along like a car crash.  Are you alive, dead, safe or trapped?  Can you walk away and forget about it? Physically on the outside you might look the same, nobody sees any thing different, so you must be ok?  Excellent you have survived, move on.
Days…Weeks…Months…Years, even decades pass.  Where are you now?  You question.  Did something else happen each time I walked away?  But then out of nowhere it happens again…that familiar sinking feeling.  When will it stop?  How long will this last and will I survive again?
No body knows what each impact has left on you on the inside or what your how is might have effected you, but after a period  of time it will reach a critical point where you are just about to lose either your self, your job or your relationship or your family…
…Contact me now for a free consultation to discuss what areas you wish to resolve, so I can help you achieve your goals by creating a better future.
Individuals and couples who have previously entered or attempted therapy with other therapist have lost the belief they can come out of this experience and have reached a point, where there is nothing to lose, but everything to gain.
You have the answers, to the questions you seek.  If you want to do something different and are prepared to work even at your lowest point, then I am here to bridge that gap; to assist, support, and ultimately bring you closure.
You can no longer afford to ignore it.  It is time to change…My door is always open, now you just have to walk though it and I will be you on the other side…
…Now it is up to you.
Areas of counselling I deal with
Abandonment
Abortion
Abuse
Addiction
Affairs
Anger Management
Anxiety
Bereavement
Betrayals
Birth Trauma
Borderline Personality Disorder
Bullying
Childhood Trauma
Child Related Issues
Couples Counselling
Complex Post-Traumatic Stress Disorder (CPTSD)
Depression
Divorce
Domestic Abuse
Emotional Abuse
Emotional Trauma
Family Issues
Historical Abuse
Intergenerational Abuse

Infamilia Abuse
Low Self-Confidence
Low Self-Esteem
Male Rape
Male Sexual Abuse
Miscarriage
Neglect
Physical Abuse
Physical Trauma
Psychological Abuse
Psychological Trauma
Rape
Relationship Issues
Self Harm
Separation
Sexual Abuse
Sexual Trauma
Sexual Issues
Sexuality
Spiritual/Ritual Abuse
Spousal Abuse
Stress
Suicidal Thoughts
Trauma
Work Related Issues
Couples Counselling Managing a relationship in the aftermath of a personal trauma can be very difficult. Especially when current problems are being avoided or ignored by one partner in the relationship and it is hard to carry on alone with all the responsibilities of every day life to cope with. To read more about Couples Counselling click here.
Other areas of counselling I deal with
Clinical Diagnostic Assessment for Dissociative States is available, contact me for further details.
Critical Incident Stress Debriefing/Psychological Debriefing
Dissociative Identity Disorder (DID) previously known as Multiple Personality Disorder (MPD)
Family Relationships/Parenting Issues
Post Traumatic Stress (PTS)
Client confidentiality is very important to me working in this field, I provide support, compassion, patience, awareness and understanding about the constant on going difficulties you face and how bringing these complex issues to counselling could be difficult for you.
If you have any further questions or require more information, please do not hesitate to contact me: (T) 0704 090 1520 or (E) clearingthoughts@gmail.com
Counselling is for anyone and everyone; you do not need to have had a life trauma or any form of abuse to attend. Change is always possible, there is no shame trying.