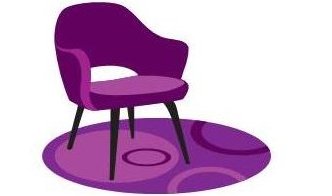 Trauma and Abuse Counselling
Tel: 0704 090 1520 Email: ClearingThoughts@gmail.com
Profile:
I specialise in two fields of work trauma and abuse; providing crisis counselling to individuals; couples; organisations and companies who have experienced unresolved trauma; panic attacks; childhood trauma; childhood sexual abuse; neglect; rejection or abandonment; low self esteem; trust/acceptance issues; various forms of other abuse emotional/physical/psychological; which involves manipulation; sexual assault; separation; divorce; bereavement; depression; anxiety; stress and depression; which has left a person with low self confidence in trying to trust people again.
Some clients have felt depressed or anxious and contemplated suicide at times feeling a sense of loss or despair during their life involving various incidents, childhood school experiences such as bullying or current issues within the work place, experience life events which leave them feeling alone, vulnerable and helpless unable to cope or can be traumatic to the point the client experiences reoccurring fragmented flashbacks to Readjustment to being an independent individual again after a relationship break up or after a period of separation can lead to personal identity problems; these can include starting a new relationship or commitment with a partner; intimacy issues associated with trust after an adult or childhood trauma; managing difficult personal relationships, grief associated with different times of the year including on going issues with family members, memories they are struggling to process alone from a recent or historical crisis.
These experiences can sometimes leave a person with a mixture of feelings and thoughts covering some issues of trauma involving self-harm; bereavement; anger; guilt; shame; depression; anxiety; dissociative state (as though the trauma was happening to somebody else leaving a sense of numbness as though in shock or blank thoughts); nightmares; flashbacks; loneliness; insecure; fearful; isolated; suicidal; withdrawn; distressed and many more.
Client confidentiality is very important to me working in this field, I provide support, compassion, patience, awareness and understanding about the constant on going difficulties you face and how bringing these complex issues to counselling could be difficult for you.
Couples Counselling Managing a relationship in the aftermath of a personal trauma can be very difficult. Especially when current problems are being avoided or ignored by one partner in the relationship and it is hard to carry on alone with all the responsibilities of every day life to cope with. It is challenging to try and want this relationship to continue in the hope some how it will all work out eventually, if only you could turn the clock back and start again. The reality is you cannot, but instead live in hope it will change as we lead busy life styles filled with responsibilities and stresses that caused the partnership to drift apart. I offer a service to support both of you. Difficulties can happen at any life stage in a relationship.
I practice in Central Crawley (West Sussex); Oxted (East Surrey) and Edenbridge (West Kent). Each location is walking distance of a train station or public transport and within 30 minutes by car fromCaterham, Croydon, East Grinstead, Edenbridge, Lingfield, Purley, Redhill, Reigate, Sanderstead, Sevenoaks, Tonbridge, Tunbridge Wells, Warlingham and Woldingham free parking is on site or nearby.
Training, Qualifications & Experience
I qualified with an Advanced Diploma in Humanistic Counselling (Accredited) by BACP; while extending my clinical training with a Certificate in Childhood Sexual Abuse (CSA) and Rape. I have completed advanced psychotherapy specialist training in trauma work, focusing on the impact trauma has on the mind and body. Including experience of working with people who find coping with daily life an issue or are in a relationship/family find they struggle to manage the conflict of a past trauma in relation to a current problem. Followed by further training in Trauma Therapy (how the mind interacts with body trauma) in relation to complex Post Traumatic Stress Disorder (PTSD) means when an individual is still experiencing the trauma as though it had just happened even when it had occurred months or years earlier. Some couples request to work together as an alternative to working separately. As a member of the British Association of Counselling and Psychotherapy (BACP), I work to their standards and code of ethics.
Previously worked as a counsellor for Sexual Abuse/Rape organisation; a Christian Counselling Service; Mental Health organisation; Male Rape/Abuse organisation and as a student counsellor in a college working with both adolescents 16+ and mature students.
Areas of counselling I deal with
Abortion
Abuse
Addiction(s)
Affairs and Betrayals
Anger Management
Anxiety
Avoidant Personality Disorder
Bereavement
Borderline Personality Disorder
Bullying
Child Related Issues
Chronic Fatigue Syndrome/ME
Couples Counselling
Depression
Domestic Violence
Emotional Abuse
Family Issues

Generalised Anxiety
Low Self-Confidence
Low Self-Esteem
Miscarriage
Physical Abuse
Post-Traumatic Stress Disorder (PTSD)
Relationship Issues
Seasonal Affective Disorder (SAD)
Self Harm
Separation and Divorce
Sexual Abuse
Sexual Issues
Sexuality
Stress
Trauma
Work Related Issues
Other areas of counselling I deal with
Clinical Diagnostic Assessment for Dissociative States is available, contact me for further details. 
Critical Incident Debriefing
Dissociative Identity Disorder (DID) previously known as Multiple Personality Disorder (MPD)
Family Relationships/Parenting Issues
Post Traumatic Stress (PTS)
Therapies Offered
Humanistic Therapies
Other Therapies

Behavioural Therapy
Cognitive Therapy
Sensorimotor Therapy
Somatic Trauma Therapy
Fees
Therapy Sessions:   

Each therapy session of 50 minutes costs £80-£100 for individuals and I also offer 75 minute sessions for consultations or couples at  £110-£130; concessionary rates are available dependent on income.  If you have particular issue you wish address short term Solution Focused Therapy of 1 to 12 Sessions could be appropriate otherwise long term therapy of more than 12 sessions is recommend.
To establish if we can work together on a weekly/fortnightly basis followed by monthly sessions, I offer an initial FREE meeting for 25 minutes, please note last evening appointment is 20:30.
Skype/Facetime/Telephone sessions for individuals – £70
Students (16 to 25) – £70

Critical Incident Stress Onsite Debriefing  (Organisations and companies) – For more information, contact me direct.

Critical Incident Intervention: Individual sessions related to work-life identity issues after redundancy, suicides, robbery, assualt, separation, kidnapping, office bullying, divorce, affairs, bereavement, critical incident, emotional crisis support, interview support, life event adjustment (£150).
If you have any further questions or require more information, please do not hesitate to contact me: (T) 0704 090 1520 or (E) clearingthoughts@gmail.com
Counselling is for anyone and everyone; you do not need to have had a life trauma or any form of abuse to attend. Change is always possible, there is no shame trying.